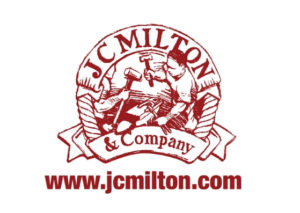 Visit AFC event sponsor J.C. Milton's stand to see the latest Kerckhaert nail & horseshoe range, including products featuring Kerckhaert's World renowned, Copper Shield Technology & see how E-Commerce with J.C. Milton, simplifies buying for today's busy farrier.  The JC Milton stand will have free sample giveaway's & why not take advantage of the exclusive AFC 'Buy 1 get 1 free' limited offer on the new advanced Hybrid nail. The nail that combines the best features from today's popular nails.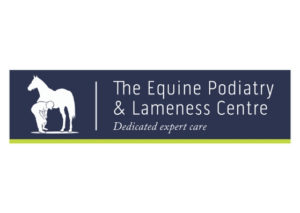 The Equine Podiatry and Lameness Centre brings together the knowledge and skills of a team of farriers, veterinarians and specialist equine surgeons to provide dedicated, expert care for horses with lower limb and hoof problems. The Centre offers assessment, management and treatment for horses with conditions such as laminitis, navicular syndrome, canker, quarter cracks, club feet, under-run heels and angular limb deformities in young horses. In addition, our team works together to combine the art of farriery with the knowledge and diagnostic tools of veterinary science to treat and manage foot related lameness conditions. Our strong relationships with suppliers, also means that we are able to bring clients the latest in farriery products and tools at competitive prices, available both within the clinic and through the Scone Equine Group Online store.
P3 Equestrian has one of the widest ranges of farrier and hoof care products in Australia.
Stocking most major farrier brands but also some speciality tools and equipment from around the world, P3 Equestrian supplies farriers Australia-wide from their Sydney NSW warehouse but also sources from their comprehensive store in New Zealand. If they don't have it, they can try and get it for you!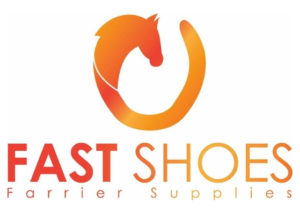 Fast Shoes Farrier Supplies was established in 2016 by Ben Evans Dip. WCF, a qualified
Farrier both in Australia and the UK, with a focus on saving Farriers time and money on their shoes and tools. Dealing in Kahn Forge, Pacso, Kerckhaert and Victory products, just to name a few, Fast Shoes Farrier Supplies will meet the needs of all Farrier businesses. We look forward to servicing all your Farrier supply needs.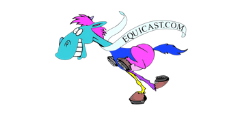 Equicast and our line of therapeutic shoes treats a verity of hoof problems like laminitis, (founder) white line disease, thrush and navicular disease. In addition our proven system treats many poor hoof quality problems that often lead to bigger problems like, broken coffin bones, long toe-low heel syndrome, and many other lameness issues. Our line of EVA Leather Therapeutic Shoes, The EVA Wood Therapeutic Shoes, and/or Dr. Mike Steward's Wooden Therapeutic Shoes along with Equicast and our proven therapeutic rehabilitation program produces healthy and sound horses. Equicast and our line of Therapeutic Shoes are solutions that produce sound horses and make you look good.
The Mustad brand started producing horseshoe nails back in 1832. Today, Mustad are the leading horseshoe nail producer worldwide. Mustad serve farriers and horse owners worldwide with a complete line of hoofcare products designed to perform: our revolutionary Equi-Librium horseshoe helped Ingrid Klimke winning Olympic gold medals in 2008 and 2012 and since its launch has set new standards in the industry, positioning the Mustad brand as the globally renowned, most innovative supplier of hoofcare products. The Mustad hoofcare group are the worlds largest manufacturer and seller of hoofcare products, serving the needs of farriers, veterinarians and other equine professional
In 1973, John Gilchrist established Stockmans Supplies. Stockmans has been nurtured by John for over three decades, providing top quality service to the Australian farrier industry through dedication and innovation. Stockmans was Australia's first Farrier-exclusive store, providing quality tools and equipment to the professional horse shoeing community.
We have been leaders in the industry, introducing such lines as G.E. and Diamond tools and instigating the concept of permanent plating in thoroughbred racing. In 1977 we introduced our flagship product, the Victory Racing Plate, to this day continuing a strong relationship with the Victory Racing Plate company. In the mid-1980's the introduction of English-style side-clipped shoes was seen as quite a revelation but like most new ideas, has become commonplace.
Our vision for the future is to grow with the equine industry, providing high-level, customer oriented service. Through the continuing development of our on-line shop front and increasing availability of information services we will be able to provide an ever expanding service capability to where it is needed most, to the person on the ground, where hammer meets anvil.
Australian importers of Malaysian Horseshoes and Professional Farriers supplies
Horseshoe Express " it pays to use the best"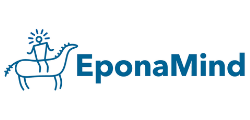 EponaMind: Technology Devoted to the Horse
Evidence based technology filters out the uncertainty that surrounds performance
and longevity options, giving the horse its own voice.
Products from EponaMind:
Metron-Hoof Software
EponaShoe Polyurethane shoes
A Modern Look at the Hoof (book)