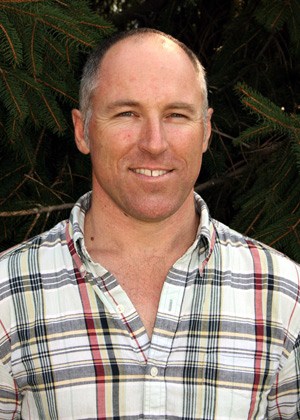 Rodney King
NZCEF, CJF, AWCF (New Zealand)
Rodney King was born and raised in New Zealand. He was introduced to horses in his early 20s and quickly grew a passion for Eventing, Show Jumping & Hunting.
Originally attending a short horseshoeing course to shoe his own horses due to a lack of Farriers in the area, a new obsession for Rodney was found. Rodney went on to gain his New Zealand Certification of Equine Farriery (NZCEF) in 2003 and up until joining the Podiatry team at Rood and Riddle Equine Hospital in 2008, Rodney ran a successful shoeing business consisting mainly of competition & sport horses in North Canterbury, New Zealand.
In 2006 Rodney gained his CJF certification while in the US after competing at the World Championship Blacksmiths competition in Calgary, Canada. A successful competitor both Nationally and Internationally, Rodney has represented New Zealand seven times at the World Championship Blacksmiths Competition in Calgary, Canada.
Recipient of numerous scholarships and awards within the Farrier industry, Rodney strives to further educate himself and joined Rood and Riddle Equine Hospital's Podiatry Department to work alongside Dr Scott Morrison DVM and his team. In November 2009 Rodney passed the Worshipful Company of Farrier's AWCF exam which was held outside of the UK for the first time in history.
Since returning to New Zealand in 2011, Rodney has rapidly grown his North Canterbury Equine Podiatry business, and is working closely with local veterinarians on various hoof related cases.
Therapeutic, remedial & performance shoeing dealing with various foot conditions are all a part of everyday life for this North Canterbury Farrier.
PRESENTATION #1 TITLE:
The Vet – Farrier working relationship. What you need to know
SUMMARY:
Opportunities to work side by side with veterinarians don't come along every day. How do we develop mutual respect and make the experience beneficial for both parties. Drawing on my personal experience of working with some of the worlds leading podiatry veterinarians, we can look into the type of work involved an the factors that contribute to a successful working relationship that may led you to a new realm of hoofcare.
PRESENTATION #2 TITLE:
Club Feet in the Thoroughbred Yearling. A new perspective
SUMMARY:
Club feet can pose issues for the best of farriers, and are often an undesirable product of blood lines where performance overrules conformation. Understanding the mechanics behind club feet and learning to recognise the signs of regression or progress in treatment, aid the farrier in tailoring a trimming and shoeing regime. The use of modern materials along with a little creativity has contributed to a shoeing method that can assist in regaining width and developing a more healthy hoof.